HOME » HAIR FREE » HEADSCARVES
Headwear - Scarves, Hats, Bandanas etc

Covering up in style
There are many caring companies and shops that offer a range of specialist head scarves and hats. From the very latest trend wear to something special for a wedding or occasion, there is something to suit everyone.
You can also create your own head wear creations using headscarves, sarongs, fabrics, hats and accessories. With a little know how and a rethink you will soon discover a whole new style is awaiting you.

At the bottom of the page is a list of some of the very best specialist headwear suppliers in the UK.
But first let us explain what a specialist headwear item is...

Specialist head wear
Specialist head wear is designed specifically for the purpose of benefiting people who want to disguise hair loss. Within specialist head wear you will find scarves, bandanas, hats, turbans and other designs which are available in a range of fabrics and styles.
Until faced with coping with hair loss, most people have never seen a specialist scarf or hat. Specialist headwear has been designed with particular features in mind to help hide and cover your scalp and hair line. They are normally available from wig suppliers, oncology units, web sites and some department stores.
There is nothing to say that you can't wear regular headwear but, unlike everyday head wear, specialist wear has been made specifically for hair loss wearers. They normally offer special benefits and features such as:
• Designed to be extra secure and stay on without slipping or coming undone
• Cover the head and hair line to disguise hair loss
• Fabrics and design for comfort and ease of wearing
• Can offer the illusion of hair such as with a synthetic Velcro on fringe attached to a hat or scarf
• Shape your head. For example added fabric to twist and shape round the head or shaped design features with padding or structure
• Offer complete cover of hair line, nape of neck and forehead
• Offer a good alternative to a wig
There is nothing to say that you must have a specialist item, it is a matter of personal choice. Many people create amazing headwear with their own scarves and fabric. But if you are not very good at that sort of thing or want a fail-safe option then specialist headwear offers you an item especially fit for your needs.

Top tips for looking and feeling great in your headwear
• Headbands make excellent style accessories over headscarves and help as a double security layer
• Remember that you can add hair accessories such as fringes and hair pieces, attached to Velcro onto scarves and hats to create the effect of hair underneath
• If you wear glasses it is best recommended to place them over the top of head scarves and underneath hats
• Wash you headwear regularly to avoid scalp irritation (recommended every 3 days)
• If you are used to having volume on your head (from hair style) then try to create height and width with your headwear
• Hats and headwear do get itchy…so at the end of the day treat your scalp to a nice hot flannel; the steam will help cleanse your scalp. Add a light moisturiser before wearing any sleep wear
Where to buy specialist headwear from
We hope you find this list of specialist head wear suppliers helpful. Most of the companies below sell a combination of specialist head wear and other head wear such as regular bandanas and scarves that you may need to learn how to tie and shape. It is best advised to ask if an item is "specialist" to be certain.
You will normally find that your oncology unit should give you a list of local wig suppliers who are also likely to supply head wear.
Specialist Headwear Suppliers
NEWS...NHC Head Scarves now gives a donation to Cancer Hair Care for every sale of scarf NHC
Bohemia
www.bohemia-fashions.com
Bonnyton Hats
www.bonnytonhats.co.uk
Chemo Chic
www.chemochic.co.uk
Hats for heads
www.hats4heads.co.uk
Hairaisers
www.hairaisers.com/turbans.html
Jashcroft
www.jashcroft.co.uk
Luscious Lids
www.lusciouslids.com
R and R Confidence
www.randrconfidence.co.uk
Trendco
www.trendco.co.uk
Necessity headwear
www.necessityheadwear.com

If you know of any specialist headwear shops or web sites then please do get in touch and help us to tell everyone else
Kindly note that we cannot take responsibility for the products that these companies sell. To the best of our knowledge they are reputable companies who sell specialist products.

Some helpful tips for using every day head scarves and fabrics

Regular (non-specialist) fabrics and scarves can offer excellent cover ups...
• Choose fabrics that have some flexibility and stretch
• Buy extra fabric and make matching scarves and accessories to co-ordinate with your wardrobe
• Chose fabrics that are comfortable on your scalp
• Make sure that the fabric is not see through
• Natural and organic cottons and silks help your scalp to breath

• Remember that the darker fabrics will get hotter in heat and sunlight
• Use hair bands to tie shapes at the side of your headscarf
• Remember that you can add fringes and hair pieces with Velcro to create an image of hair underneath
• For added security you can use a head band over the top of a head scarf
• Look in charity shops for vintage head scarves and fabrics
• Wash you head scarf regularly to avoid scalp irritation (recommended every 3 days)
Источник: http://cancerhaircare.com/page/headscarves/66
Рекомендуем посмотреть ещё:
HEADSCARVES Cancer Hair Care Long sleeve mesh dress
[Advertisement Gone are the times when colors were only meant for dying grey hair.
[
[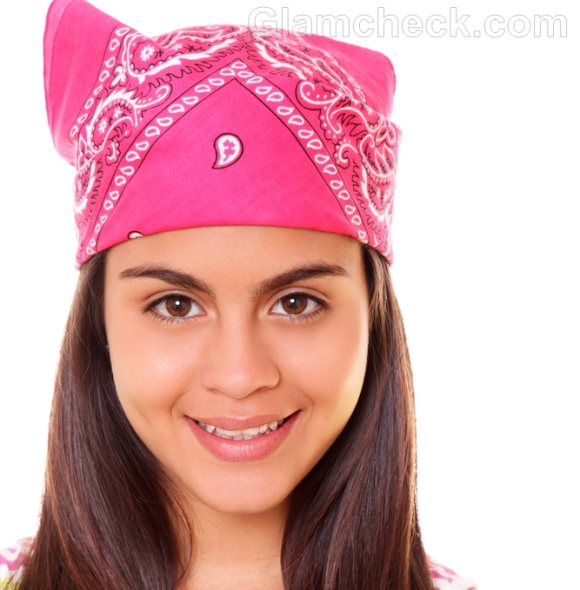 [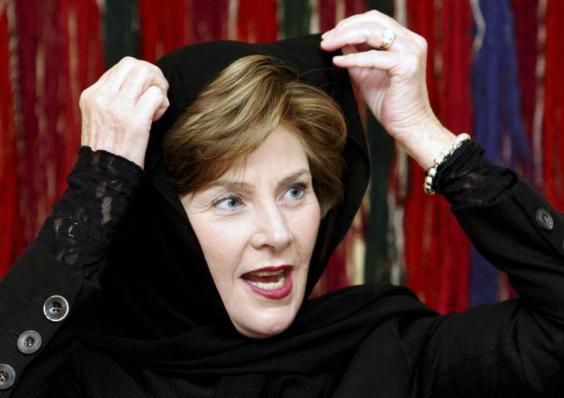 [
[
[
[
[
[
[
[
Похожие новости